Pumps
SWAT stocks a fantastic selection of pumps suited for many applications. We stock the superior range from Liverani, Francesca, Ebara and Mono pumps. In our showrooms we have the range of pumps as well as the spare parts.
More on our technical page.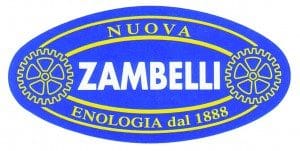 SWAT now supplier of ZAMBELLI ENOTECH Pumps!
ZAMBELLI ENOTECH IMPELLOR PUMPS
Flexible impeller pumps and centrifugal pumps.
Wide range of pumps, for small, medium and large wine and/or destemmed grapes transfer.
Click HERE for more information.
ZAMBELLI ENOTECH MOHNO, PERISTALTIC AND ELLIPTICAL ROTOR PUMPS
Pumps for all stages of the vinification, from the whole grapes to wine transfer.
Different sizes, different accessories, to satisfy any processing situation.
Click HERE for more information.
Oenopompe by PMH Vinicole
A multi-functional helical lobes wine pump
Barrel filling, racking, transfer, filtering, bottling, thermovinification. Our wine pump with flowmeter (innovation 2015) can pump everything: juices, wines, lees, musts, de-stemmed grapes, high temperature juices, cleaning products.
Designed to provide the best pumping quality and to resist the demanding conditions of winery work, OENOPOMPE® is distinctive for its innovative helical lobed rotor technology and its wide range of potential applications.
Four wine pump models:
15 to 130 Hl/h : OENOPOMPE® 90
25 to 250 Hl/h : OENOPOMPE® 180
30 to 450 Hl/h : OENOPOMPE® 340
100 to 600 Hl/h : OENOPOMPE® 600
More info HERE
Bucher Vaslin Delta Pumps
The DP Pumps are a peristaltic pump that can pump must or wine. The Delta DP will pump must smoothly and pump wine gently. The Delta PM pump is a helical rotor pump for smooth transfer of must. Please find more information here
Francesca Rotary Piston Pump is the pump which loves wine!
Francesca is..
– Gentle Decanting with linear and constant liquid flow
– Fully washable and sterilisable at 100 degrees C
– Totally accessibility to all parts in contact with the liquid
– No liquid remains inside at the end of the racking process
– Self priming up to 7.5 metres
– Electronic flow capacity change (manual & automatic)
– Flow reversal from the electronic panel
– Multi-function wireless remote control
– Easy, fast and economic maintenance
Check out the product range here
MONO Pumps
Mono Pumps are a global manufacturer of wide range of pumps suited for many applications. SWAT specialize in selling Mono wine and water pumps and spare parts. Please contact us for the range in stock.  More on our technical page.
Ebara Pumps
Swat stocks a full range of Ebara Pumps and spare parts including the following:
Ebara CDX Pump; a single impeller all stainless steel pump suitable for beer and wine transfer.
Ebara Submersible Pump; a stainless steel submersible pump. This pump is suitable for wine transfer.
Rover Pumps
Swat stocks economical Rover Pumps. Made in Italy, these are a viable option for the smaller beverage and olive oil producers and hobbyists alike. Currently in stock are the Novax 20M (1700 L/h) and the Novax 30M 5000 L/h. With forward and reverse function! See also the Rover Pumps Wine Dispenser unit below.
Find more information here
Omac Soft Air Diaphragm Pump
Soft-Air series pumps are air operated, double diaphragm positive displacement, self priming pumps designed for pumping fluids including wine and other beverages.
Download the Brochure